The storage and removals industries go hand in hand, as many people who are moving interstate do not have a house to move in to straight away. This is why we work closely with some of Australia's premier storage facilities to be able to provide our clients with a one stop furniture removals shop providing all of the services you may require when moving.
Hints & Tips:
REMEMBER TO ADVISE THESE PEOPLE:
The Post Office – for mail redirection.
Electricity & Gas Authority.
Telephone Service Provider.
Water Supply Authority.
Taxation Department.
Bank / Building Society.
Redirect / Cancel subscriptions to wine club, book club, newspaper, magazines, etc.
Vehicle Registration Authority.
Insurance Companies – Car, House, Property, Health, etc.
Doctor & Dentist – Arrange for records to be forwarded.
Foxtel / Cable TV provider.
Lawyer / Solicitor.
School/s – Arrange for records to be forwarded.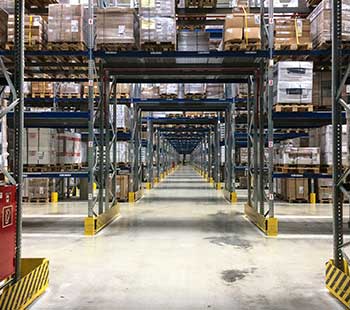 THINGS TO DO PRIOR TO YOUR MOVE:
Carefully read the DANGEROUS GOODS list & dispose of all flammable & prohibited items.
Sell or dispose of any furniture that you are not taking with you.
If you are doing all or part of your own packing, allow plenty of time for this task.
Backup your computer hard drive, ensure printer, scanner, monitor, etc is prepared for transport.
* Disassemble any beds & frames ready for transport.
* Disassemble any built in fixtures & fittings, ready for transport.
* Disassemble outdoor items i.e. swing set, cubby house, etc & place all bolts, screws, etc in a container for safe keeping.
* Disassemble all prefabricated furniture ready for transport, particularly computer desk, these tend to collapse during transport.
THE DAY BEFORE YOUR REMOVAL:
If packing yourself, ensure all cartons are packed, sealed & clearly labelled ready for collection.
Keep all valuable jewellery, passports, important documentation, money, tickets, etc with you, as these cannot travel with the truck.
When paying for your removal, please have the correct amount / funds available for collection by the removalist upon collection of your move.
Make sure all fuel is drained from fuel driven appliances / devices.
Empty & defrost your fridge / freezer.
Disconnect TV, stereo system, computer equipment. Remember to remove CD's, tapes, etc prior to transport.
Please arrange to be at your home on both the packing & removal days. If you cannot attend, please have someone you can trust to attend & act as your representative.
MOST IMPORTANTLY, get a good nights sleep & leave the rest to us.
MOVING WITH CHILDREN
Every year one out of four families move house. Many of these families will be familiar with the challenges of moving, but others will be moving this year for the first and perhaps only time. There is one group of people that a move always presents a challenge for, and yet frequently overlooked ….. Children! Here is a brief look into some of the factors that affect children and what we can do to make it easier.
WHY WE MOVE
The way you as a parent view the change that comes with a move as the fulfilment of some hope or ambition, the feeling you will pass onto those around you will be a happy confident one. However, if the move is associated with negative feelings and associations, you and your children will be troubled, and the children may be unintentionally left to look after themselves in a situation they probably do not understand.
DISCUSS YOUR MOVE WITH YOUR CHILDREN
Talking to your children regularly about the move in the weeks leading up to your move is a top priority. Explain to your children so they can understand why we are moving, what the new home will be like and how they can help to make the move successful. Encourage them to talk to you about what they are feeling about the move. Accept their feelings, even if they are negative, don't try and force them to accept your way of thinking. Discuss with them your own feelings. You probably have some concerns about leaving too, no matter good your new home promises to be. Remember to be honest. The truth goes a lot further than made-up stories in preparing your children for the move.
HOW DID YOUR LAST MOVE GO?
If your children have moved before, this move will carry similar feelings for the children as the last move. Watch for signs of depression, withdrawn behaviour, or tantrums as the pending moving day nears. When dealing with this type of behaviour remember that they may not understand the reasons for their behaviour. For children who have not moved before, remember this is probably their first experience of giving up the known for the unknown.
KIDS OF DIFFERENT AGES NEED A DIFFERENT KIND OF MOVING DAY
Infants will be least affected. As long as they are comfortable and their normal routine isn't disrupted too much, they won't be concerned. Pre-school children can pose a real problem. Their sense of identity relies on the parents, the family routine and several objects that are special to them. When they see their favourite toys being packed and put away, their cot being dismantled and their mother rushing about with apparently little time to spend with them, they begin to worry. One of their greatest fears is they will be left behind. The temptation may be great to send your pre-schooler to a baby-sitter during the move, but children will feel a lot better if you let them stay with you. Let them pack and carry along some of their special possessions. Primary school-age children have a sense of self because their world extends beyond the family circle. This idea of discovery may make their idea of moving exciting to them. Although they will be leaving friends, children this age get over this concern very quickly. The main concern of a primary school aged child is how well they will fit into where they are going. The teenager has enough problems in a stable environment. Social activities and friends have by this time overshadowed the family as sources of identity. You will need to talk to them and get them to talk to you. Get them to give you a few clues on how you can help them without seeming too "pushy". Encourage them to bring new friends to your home.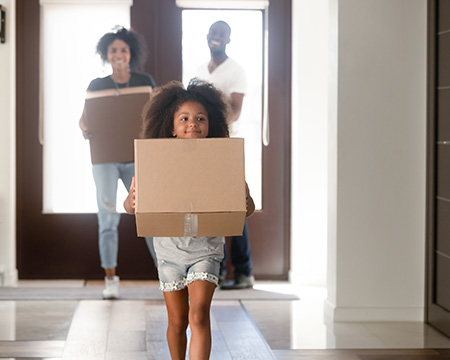 WHEN ARE WE GOING TO MOVE
Ever heard someone say that school age children should not be moved until school holidays? Many families have undergone considerable inconveniences just to avoid a school-year move but a school holiday move may cause more problems than it solves since school provides a major orientation for children. As school is the primary hub for making friends, a school holiday move will place your children in a new area at a time when their chances of making friends are at a minimum. When school opens in the new term, they enter the first day chaos as a stranger. The teacher, meanwhile facing a new a class, may not be able to identify their discomfort and need for special attention. However, moving during the school year allows your children to go directly from one social setting to another. The children are new, so their classmates and more importantly, the teacher pay attention to them. What is being taught in the primary year is flexible enough to allow school transfer with a minimum of academic problems. High school curricula are generally more structured which might cause some transitional academic problems. However, these difficulties would also be a problem in a school holiday move.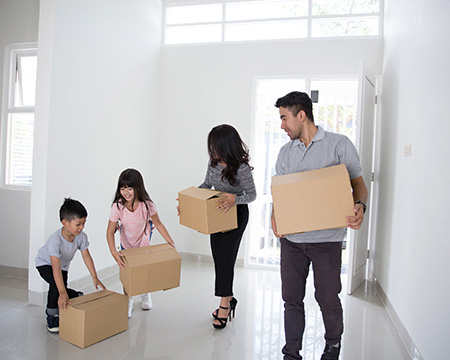 REASON WHY WE MOVE
Whatever the reason for your move, moving represents a big challenge for all members of the family. Emotional fatigue and confusion can cause emotions to run high and tempers to run short.
Here are a few ideas for making the transition as smooth as possible for your children:
Include your children in making plans for the move, by taking them with you when you go looking for your new home.
If you are moving to a new town, suburb or state, especially one they haven't been to before, help your children learn about the new area.
Play pretend moves with young children with dolls, boxes and a wagon, so they can get a feeling for the concept of moving through play acting.
Take the time to make a last visit to places your family is particularly fond of and let the children help decide how their new rooms are to be arranged and decorated.
Encourage the children to exchange addresses with their friends. If practical, give thought to allowing them to have their old friends visit them at the new home. A telephone call to an old friend is a low cost way to relive post move depression.
Prepare a moving package for each child, containing a few toys, clothing and snacks. Remember to label it with the child's name.
Don't try to do everything as soon as you arrive. Take a break with the family as soon as the major unpacking is done.
The first few weeks in a new school may be difficult for your children. Follow their progress closely and if any problems arise, don't hesitate to arrange a visit with their teacher. Accompanying them to school the first few days may ease both their mind and yours.
Younger children may react to the move by reverting to babyish actions. Be assuring, not scolding. They will soon relax and return to their normal behaviour.
If you are moving to a different environment e.g. rural to urban or vice versa, caution your children about the new situations they will face.
DANGEROUS GOODS:
Following is a list of item which are not able to be carried by removalists. It can be very disappointing to have a removalist arrive at your property only to discover they will not move all your items. This will be because there are certain items that we may not carry by law.
Class 1. EXPLOSIVES : Ammunition, Flares, Fireworks, etc
Class 2. FLAMMABLE GASES : Oxygen, Acetylene, LPG, etc
Class 3. FLAMMABLE LIQUIDS : Petrol, Paints, Turpentine, etc
Class 4. Methylated Spirits, Flammable Solids, Matches, Magnesium, Phosphorus, etc,
Class 5. OXIDISING SUBSTANCES : Calcium Hypochlorite, Ammonium Nitrate, Sodium Nitrate, Hydrogen Peroxide, Fire Lighters / Powders, etc.
Class 6. POISONIUS & TOXIC SUBSTANCES : Pesticides, Weed Killers, Photographic Developers, Arsenic, etc.
Class 8. CORROSIVE SUBSTANCES : Oxides, Caustic Soda, Hydrochloric Acid, Sulphuric Acid, etc.
Class 9. MISCELLIANEOUS : Scuba Tanks, Gas Cylinders, Aerosol Cans, Explosive Devices, etc.